Vacation Rentals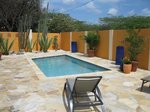 Solo cu Santo
Oranjestad, Aruba
We invite you and your family to indulge in the peacefulness of this Cozy and Comfortable three bedrooms, 2 bathrooms Vacation House. This stand alone and recently renovated villa is conveniently located in on a mere 10 minutes walk of the heart of Oranjestad. With many great restaurants, shopping, nightlife and numerous island activities so close by!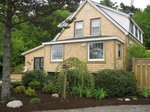 Cardinal Points Cottage
12795 Peggy's Cove Road, Tantallon, Nova Scotia
Cardinal Points Cottage is a two bedroom home located along the Lighthouse route on the Peggy's Cove Road in Tantallon - Just five minutes off Highway 103. Centrally located & 30 minutes from the scenic shoreline villages of Chester, Mahone Bay and Lunenburg one way and the fine dinning and night life of metro Halifax. Just 20 km further down the beautiful Lighthouse route to the quaint village of Peggy's Cove surrounded by galleries, craft shops, the famous lighthouse and rugged shoreline.